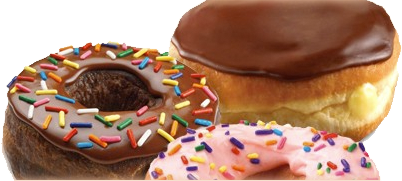 Get yourself a
SWEET CAREER
Check out our employment opportunities
Operations Director
We are always looking for motivated, enthusiastic people to join our growing team.
Manage a sizable, geographically dispersed network of stores
Develop district, store, and assistant managers who exceed guest expectations, grow sales and maximize profit by rigorously selecting, diligently training and thoughtfully coaching and mentoring staff
Implement incentives to improve speed of service and product quality
Ensure all stores are adequately staffed with quality Team Members and Shift Supervisors
Develop and implement monthly payroll budgets
Develop and implement monthly and quarterly food cost targets
Implement all local and national Marketing
Develop and implement initiatives to drive sales growth
Maintain management depth by regularly planning for succession, actively recruiting and critically selecting internal and external management candidates
Maintain Food Safety Standards and implement Food Safety Initiatives
Manage each district's P&L including cost of goods sold and operating expenses
Follow up on all customer and employee complaints and ensure necessary corrective measures at store level
Coordinate all activities associated with timely new store openings
Familiarity with Excel, Word, Quick Books required
Did we mention the free coffee?

Fill out our online application and start your new career today.
Compensation
Industry Leading Salary
Bonus 20%
Health Insurance
401K
Sick Leave
Auto
Employment Hotline
866-743-6076