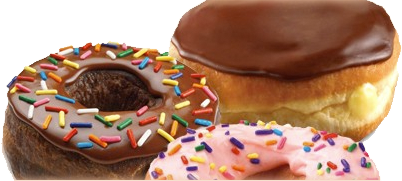 Get yourself a
SWEET CAREER
Check out our employment opportunities
Production Plant Managers
We are always looking for motivated, enthusiastic people to join our growing team.
Oversee plant operations for a facility that delivers donuts and baked goods throughout Delmarva and the Annapolis area while ensuring fresh timely deliveries to all stores.
Develop Assistant managers who exceed expectations, improve quality and maximize profit by rigorously selecting, diligently training and thoughtfully coaching and mentoring staff.
Execute all aspects of food safety through RFSS
Execute and implement equipment maintenance schedules
Oversee a fleet of large vehicles and ensure operational and driver safety
Implement incentives to improve speed and quality of all products
Ensure all stores are adequately staffed with quality Team Members and Shift Supervisors
Oversee monthly payroll budgets
Oversee scheduling and training of individual shops of 75 to 100 employees
Manage the plant P&L and cost targets
Follow up on all customer and employee complaints and ensure necessary corrective measures at the plant level
Did we mention the free coffee?

Fill out our online application and start your new career today.
Compensation
Industry Leading Salary
Bonus $15K - $25K
Health Insurance
401K
Sick Leave
Auto
Employment Hotline
866-743-6076